Apple Welcomes Kindle Fire Tablet and More Android Fragmentation
Business Insider shares a portion of a research note issued today by Barclays analyst Ben Reitzes, who recently visited with Apple CEO Tim Cook and CFO Peter Oppenheimer in a meeting that included discussion of Amazon's new $199 Kindle Fire tablet based on Android.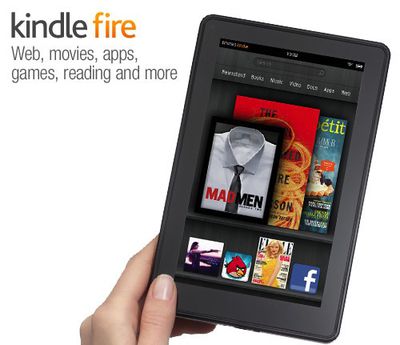 According to the executives, Apple welcomes the entry of the Kindle Fire to the market for its ability to further fragment the Android ecosystem. While the Kindle Fire does utilize Android, it has been heavily modified by Amazon to integrate specifically with Amazon's products and services.
While the pricing at $199 looks disruptive for what seems to be the iPad's most important rising challenge, the Amazon Fire – it is important to note that it could fuel further fragmentation in the tablet market—given it represents yet another platform. While compatible with Android, the Apps work with Amazon products. The more fragmentation, the better, says Apple, since that could drive more consumers to the stable Apple platform.
Reitzes notes that he believes Apple will eventually lower pricing on the iPad, but will not compromise on quality and customer experience to approach or match its competitors' pricing.
Apple and Amazon are approaching the tablet market from opposite perspectives, with Apple achieving significant profitability on the hardware while selling content and services at near break-even prices. Conversely, Amazon is said to be taking a loss on sales of the Kindle Fire, using the device to attract customers into its content and product ecosystem.