Intel's Ivy Bridge Platform Enters Volume Manufacturing Ahead of Spring 2012 Product Launches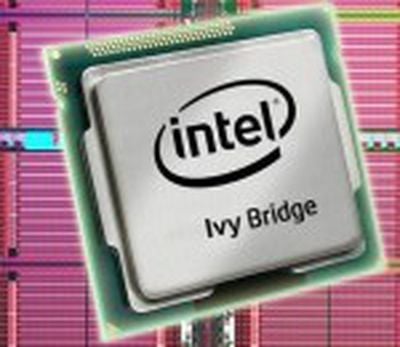 As noted by Tom's Hardware, Intel announced during its earnings conference call this week that its Ivy Bridge platform has entered volume production, with the company expecting to begin deliveries to computer manufacturers by the second half of this quarter. It will, however, take some time for Ivy Bridge to make its way into shipping products, with Intel's partners shooting for a Spring 2012 debut.
CEO Paul Otellini confirmed that Ivy Bridge 22 nm processor volume production has already begun, which is a rather significant achievement as there have been apparently no major hiccups in the implementation of its 3D transistor technology. There has always been the question how Intel defines "volume", but vice president Mooly Eden told me years ago that Intel would only consider a production process volume production if it affects "millions" of processors.
Intel had previously outlined its Ivy Bridge roadmap as targeting a launch for the first half of 2012, and so the latest news confirming that the company is on track with its new 3-D transistor technology bodes well for an on-time launch.
Ivy Bridge will offer a number of benefits for Apple's notebook lines, opening up the door to quad-core processors in the 13-inch MacBook Pro and bringing significantly faster graphics and new OpenCL capabilities to the MacBook Air. Ivy Bridge will also support ultra high resolution displays and Intel has committed to Thunderbolt support alongside USB 3.0 in the platform.
A minor refresh to Apple's MacBook Pro line is expected any time now, with the update set to carry the line through until Ivy Bridge is ready.