Early iPhone 4S Deliveries from Verizon Reach the U.S.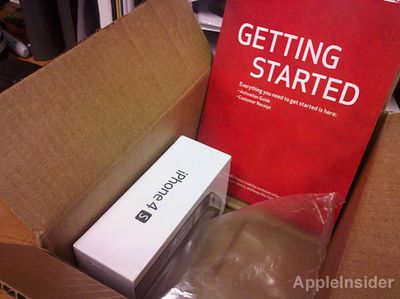 While some German customers appear to have been the first to receive deliveries of the iPhone 4S several days ahead of the official launch date of this Friday, it now appears that the premature deliveries are making their way to the United States. AppleInsider reports that one U.S. customer who ordered his iPhone 4S from Verizon has already received his shipment two days early.


Customers who pre-ordered the iPhone in the U.S. and other launch countries have been tracking their deliveries since shipment notices began going out over the weekend, hoping that delivery companies might slip up and offer early arrival of the devices. Apple typically coordinates with shipping services for delivery on the scheduled launch day, but occasionally some shipments have slipped through for early delivery.