Grand Opening of Apple's Massive New Hong Kong Store Confirmed for This Saturday
Earlier this year, it was revealed that Apple was planning to open its first retail store in Hong Kong by the end of this year, targeting a 15,000 square foot space in the IFC Mall. We soon put together details on the location, which is on the far eastern edge of the mall and spans two levels while displacing ten other retail stores that formerly occupied the space.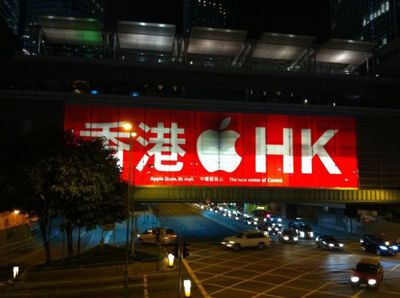 Details on the massive new store have continued to surface as Apple has built out the space over the past six months, with a report earlier this month claiming that Apple was planning for a September 24th opening for the store.


That opening date has now been confirmed, as evidenced by a small new sign placed on a stand in front of an entrance to the store. The sign confirms that the store will open this Saturday, September 24th, at 9:00 AM.


The company has also rolled out a new Hong Kong retail page with a dedicated store page already up and running.
Few details on the interior design of the store are known, but it is clear that the location will be a significant new flagship for Apple in one of the world's leading financial centers. Its location in the high-profile IFC Mall at the foot of one of the tallest office buildings in the world offers Apple a unique opportunity to expand its presence in a relatively small but important portion of its "Greater China" market that has seen explosive growth over the past several years.
(Thanks Stig!)