China Telecom Gearing Up for iPhone 5 Launch with Massive $234 Million Marketing Push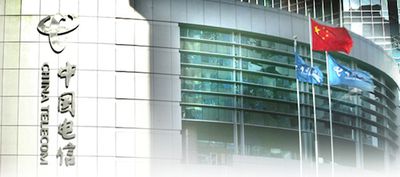 China Telecom is reportedly gearing up for the launch of the iPhone 5, training staff members and even beginning advertising as it prepares to begin taking orders as soon as the end of this month.
China Telecom has instructed some of its provincial branches to begin preparations for the sales of the iPhone 5, including conducting staff training, and the operator will accept orders for the phone at the earliest at end September, reports Southern Metropolis Daily, citing a company insider.

According to the report, a LED screen at the Changan Road branch of China Telecom had started advertising the forthcoming debut of the iPhone 5.
The carrier is expecting to begin pre-sales of the iPhone 5 later this month, with official sales beginning next month. China Telecom is also said to be dedicating a massive 1.5 billion yuan ($234.5 million) to marketing for the device under an initiative known as the "Dragon Plan".
China is a booming market for Apple, but Apple has so far partnered only with China Unicom as an official carrier for the iPhone. China's other two major carriers, China Mobile and China Telecom, have been pushing hard for the iPhone, and it now appears that at least China Telecom is lined up to begin offering the device with the launch of the iPhone 5.