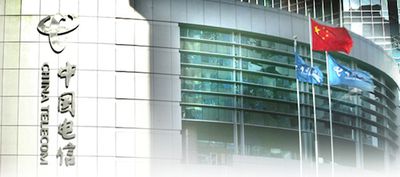 Reuters reports that Apple and China Telecom continue to be engaged in talks regarding bringing the iPhone to China's third-largest carrier. China Telecom currently has over 100 million wireless subscribers, making it larger than either AT&T or Verizon in the United States.
"We have a confidential agreement with Apple and can't tell you anything as of now," Wang told a news conference after the company announced its first-half results.

China Unicom is the only carrier selling the popular iPhone in China, the world's largest mobile phone market, although the two other operators have been aggressively negotiating with Apple to be next.
China Telecom's 3G network operates on the CDMA standard, meaning that Apple could bring its CDMA iPhone 4 introduced on Verizon earlier this year to the carrier.
Reuters reported last month that Apple and China Telecom were close to a deal to introduce the iPhone by the end of the year, but the two sides have apparently yet to come to an official agreement or at least publicly acknowledge that one has been reached.
Apple has been expanding rapidly in China and continues to look to the market as key to the company's continuing growth. Both China Telecom and China Mobile have been courting Apple for the iPhone, with the China Mobile talks said to have involved Steve Jobs himself. China Mobile offers over 600 million subscribers, but operates on a specialized TD-SCDMA standard that would either require Apple to develop custom iPhone hardware or restrict China Mobile users on current iPhone hardware to the carrier's slower 2G network.