Sandy Bridge E Processors Suitable for Mac Pro Update Due November 15th?
VR-Zone.com reports on claims from Turkish site DonanimHaber suggesting that Intel will be releasing its high-end Sandy Bridge E processors on November 15th. While not addressed in the reports, server-class Xeon versions of those processors, which would be candidates for inclusion in an updated Mac Pro lineup, are likely to ship at the same time.
The Platform Launch is specified as Weeks 46-47, which covers November 14th to November 27th. However DonanimHaber inisist that the final release date is November 15th.

The three SKUs are Core i7 3820, Core i7 3930K and Core i7 3960X, priced at $294, $583 and $999 respectively. The new flagship, Core i7 3960X, is expected to be 15% faster than the Core i7 990X on average. However, the 3960X is much faster in applications that rely heavily on memory bandwidth (thanks to X79's quad-channel memory) or AVX.
Several rumors had suggested that updated Mac Pro models might arrive in early August, despite that fact that no suitable processors were publicly known to be available for such a refresh. We noted last month that the rumored timeframe had come and gone without a release and reviewed Intel's roadmap that pegged suitable processors for a release during the fourth quarter of this year.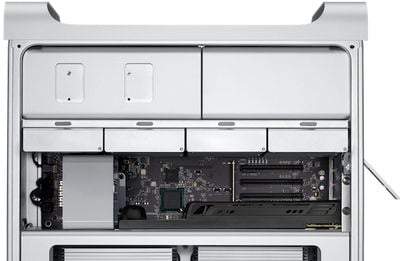 A November 15th launch for the processors certainly fits within that window, and opens the door for Apple to introduce new Mac Pros, which have been eagerly anticipated given that the line was last updated in July 2010. Apple has also been known to receive early access to Intel processors for certain machines, including Mac Pros, and thus it is possible that Apple could even introduce new Mac Pro models ahead of that date and give themselves a headstart on the end-of-year buying season.
Based on the list of Xeon Sandy Bridge E processors set to launch later this year, it seems likely that Apple will target the E5-2620, E5-2650 and E5-2670 for the dual-processor configurations of the Mac Pro, offering options of 12 or 16 cores in those configurations. Single-processor configuration would likely also be made available using other chips.