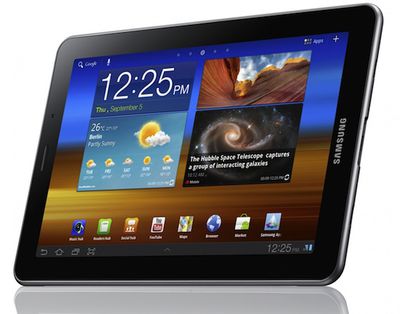 Samsung Galaxy Tab 7.7
For those keeping up with the back and forth lawsuits between Samsung and Apple, Reuters reports that Apple has now
filed suit
against Samsung in Japan over patent violations related to the iPad and iPhone.
California-based Apple is seeking the suspension of sales of Samsung's handsets in Japan, as well as 100 million yen ($1.3 million) in damages, Kyodo added, citing sources familiar with the matter.
Samsung had previously filed a lawsuit against Apple in several countries including Japan. This latest news is just another step in the legal escalation.
Apple recently won a preliminary injunction against the sale and promotion of the Galaxy Tab 7.7 in Germany.