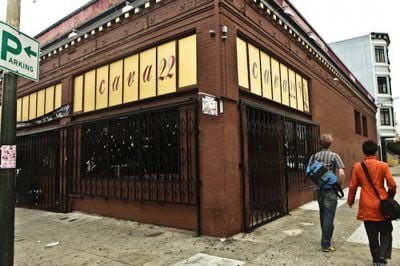 SFWeekly
has cast some serious doubts about the
lost iPhone 5 report
posted by CNet yesterday. CNet had reported that an Apple employee had lost an iPhone prototype at a San Francisco restaurant and bar in July. Apple and the San Francisco Police reportedly investigated and even tracked down the location to a house which was searched.
SFWeekly called the San Francisco Police Department and discovered that they had no records of any investigation nor of any visit or search of the house claimed in the original article.
Esparza says no records of the visit to Bernal Heights by police officers -- which should be recorded in documentation per standard SFPD procedures -- exist at either Mission or Ingleside stations, at least one of which would have handled the incident. (Ingleside station covers Bernal Heights, while the phone was allegedly lost at Cava 22, a bar in the Mission.) Police dispatchers also have no records of any incident involving the address where the search for the phone supposedly took place, Esparza says.
Furthermore, the officer they spoke to said they had told CNet's reporter the same just weeks ago. Despite this, CNet reports their information came from someone 'familiar with the investigation". CNet has yet to clarify.
PCMag similarly contacted the San Francisco police who also denied any knowledge of the incident.
Update: Apple may have posed as police.