Apple Loses Another iPhone Prototype at a Bar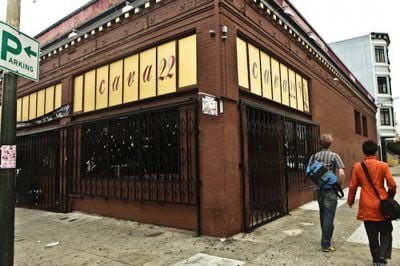 An Apple employee has lost a prototype iPhone at a bar, again. The iPhone was lost in late July at Cava 22, a Mexican restaurant and bar in San Francisco's Mission District, according to CNET:

A day or two after the phone was lost at San Francisco's Cava 22, which describes itself as a "tequila lounge" that also serves lime-marinated shrimp ceviche, Apple representatives contacted San Francisco police, saying the device was priceless and the company was desperate to secure its safe return, the source said. Still unclear are details about the device, what version of the iOS operating system it was running, and what it looks like.
Apple tracked the iPhone to a home in San Francisco's Bernal Heights neighborhood. San Francisco police and Apple investigators reportedly spoke to a man in his twenties about the device, but he denied knowing about the lost phone. After a search, they found nothing. There is no word if Apple ever got the phone back. A spokesperson for the San Francisco Police Department told CNET that Apple did not file a police report about the missing phone.
Readers will remember that last year Apple lost an early prototype of the iPhone 4 at a bar in Redwood City near the company's headquarters. That device was picked up by another customer and sold to tech site Gizmodo. That sequence of events triggered a criminal investigation which ended just this month.
A late-July iPhone in field testing would presumably have been the upcoming iPhone 5 or perhaps the low-cost iPhone 4.
(Image of Cava 22 courtesy James Martin/CNET)
Update: Some doubts have been raised about this story.