Multiple Sources Suggest Apple Working on Television for as Early as 2012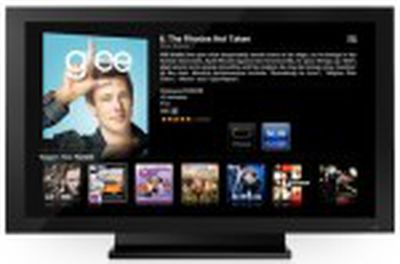 Rumors of an Apple-branded television set were revived earlier this year by a former Apple executive, and we've long seen similar claims in the past. The frequency of these rumors, however, seems to be increasing, now with Venturebeat pointing to multiple sources suggesting the same.
Venture capitalist Stewart Alsop who sits on the board of Sonos and was an early investor in TiVo told the site that "he has heard multiple sources throughout Silicon Valley that the Apple television project is underway."
Piper Jaffray analyst Gene Munster also cites component suppliers as well as an internal Apple source to suggest the same -- that Apple is planning on launching a television in the 2012/2013 timeframe. Munster isn't the only analyst who has predicted an Apple television, and we've heard whispers from others.
It seems that momentum is picking up for rumors that Apple is heading into the television marketplace. Yet as recently as 2010, now Apple CEO Tim Cook had said that Apple had no interest in the TV market, but did feel there is "something there" to the Apple TV, Apple's $99 set-top-box. Later that year, Steve Jobs had also outlined the challenges of infiltrating the television industry.
Jobs, of course, had also denied that Apple had any interest in producing an Apple cell phone back in 2003, four years prior to the launch of the original iPhone.