Ban on Sale of Samsung Galaxy Smartphones in EU Set for October 13th
Last week, we noted that a Dutch court was weighing an infringement claim by Apple against Samsung over the Galaxy line of smartphones and tablets, with Apple requesting a complete ban on the sale of Samsungs products in the European Union. A decision in that case was to be handed down on September 15th.
FOSS Patents and Tweakers.net [Google translation] now report that the case has been decided ahead of that timeline, with the judge ordering that Samsung's subsidiaries be banned from selling Galaxy smartphones (but not tablets) in many European Union countries as of October 13th. The ban applies to the Samsung Galaxy S, Galaxy S II, and Ace phones.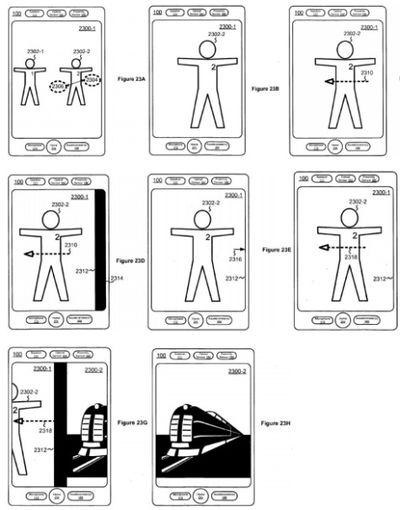 Figures from Apple's photo-swiping patent judged infringed upon by Samsung
The judge's decision was relatively narrow compared to the claims brought by Apple, which included a number of assertions that Samsung had copied Apple's product designs and functionality. The judge rejected most of those claims, finding only that Samsung had violated an Apple patent related to using swiping gestures to switch between photos in a gallery application. The ban will apply in any country where that specific patent is valid, although
documentation
suggests that the patent has lapsed in a number of countries due to a failure by Apple to provide necessary documents or fees.