Skype 5.3 for Mac Adds HD Video Calling and Full OS X Lion Support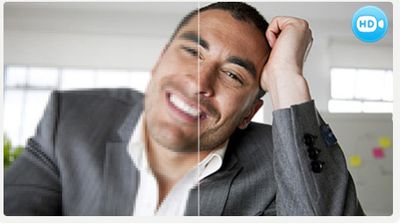 Skype today announced the release of Skype 5.3 for Mac OS X , a significant update bringing full support for OS X Lion, as well as new support for HD video calling.
Skype 5.3 for Mac OS X is built to work with Apple's newest desktop operating system, Lion, in addition to being compatible with past versions of OS X going all the way back to Leopard.

With Skype 5.3 for Mac OS X, you'll also be able to send and receive HD quality video when talking to your friends and family. You'll need to use the Mac's built-in webcam or choose from a variety of webcams from our Skype Shop, such as the Logitech C910, to make video calls in crystal clear HD quality. To receive clear HD video calls on your Mac, we recommend an upload/download speed of 1.5Mbps.
Just last month, Skype 5.2 for Mac added group screen sharing for customers with premium subscriptions, as well as a revamped call control bar with support for video calls. Skype has also been hard at work on its offerings for Apple's mobile platform, finally releasing Skype for iPad one week ago.