Skype for iPad Launches in U.S. and Internationally [Updated x3]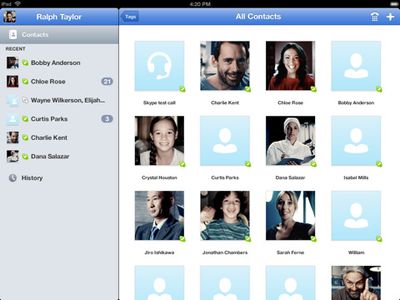 After a brief appearance in the New Zealand app store, Skype for iPad has now launched internationally, including the U.S. The much anticipated iPad app offers Skype users 3G and Wi-Fi phone calls and video conferencing. From the release notes:

• Send and receive video using front or back camera on iPhone 4, iPad 2nd Generation, and iPod Touch 4th Generation.
• Send and receive video using rear camera of iPhone 3GS
• Receive video only on iPad 1st Generation and iPod touch 3rd Generation
Skype for iPad is a free download [
App Store
]. Skype for iPhone and iPod Touch remains available as a separate free download [
App Store
].
Update: Skype says the app was released prematurely, so they've pulled it.
Update 2: As noticed by Macerkopf.de, Skype for iPad has returned to the App Store. Skype has yet to issue an official announcement about the release, however, so it is unclear if this is the official launch or if it is once again being made available prematurely.
Update 3: Skype has now officially announced the release of Skype for iPad.