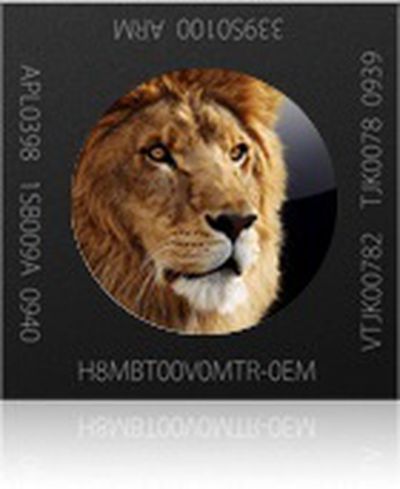 Jefferies analyst Peter Misek is gaining headlines today for a new report related by both International Business Times and Forbes, claiming that Apple is planning to harness the power of its forthcoming quad-core "A6" chip to begin merging iOS and OS X as soon as late next year. Misek claims that the merge will be completed by 2016 as 64-bit ARM processors become available to provide sufficient horsepower to run even professional-level OS X applications.
"We expect OS merger to start in 2012-13 and complete in 2016. Our preliminary view is that Apple can use a 32-bit ARM architecture to address the vast majority of the OS X ecosystem's needs in 2012-13 except for high-end professional devices. When 64-bit ARM is available in 2016, we believe Apple will have a single OS and hardware architecture," said Misek.
Misek believes that the iOS-OS X merger is being driven by Apple's cloud ambitions, viewing a unified platform as key for seamless interaction with an online identity and associated content.
"Users want to be able to pick up any iPhone, iPad, or Mac (or turn on their iTV) and have content move seamlessly between them and be optimized for the user and the device currently being used," writes Misek. "We believe this will be difficult to implement if iOS and OS X are kept separate."
According to the report, Apple is nearly ready to begin sampling the A6 system-on-a-chip, which is claimed to be making its way into iPad and iPhone models in 2012. Misek notes that a unified operating system and architecture for all of Apple's products will drive increased economies of scale when it comes to manufacturing and reduce research and development costs over the long-term when compared to the current dual-platform arrangement.
Other rumors of Apple moving to ARM-based processors for its Mac lineup have surfaced in the past, with one report claiming that Apple has developed an A5-powered MacBook Air for testing purposes. We continue to see significant hurdles to such a dramatic shift, particularly over the short-term, and so we consider today's claims to be highly speculative in nature.