iPhone 5 Knockoffs Showing Up in China Already
Months before the iPhone 5 is expected to launch, Chinese counterfeiters have already started producing an iPhone 5 knock-off partially based on the leaked designs.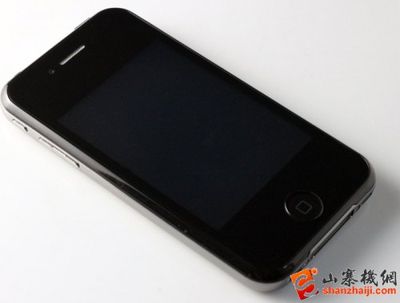 According to GizChina, this particular "iPhone 5" is being sold for $108 USD with a JAVA based OS, MP3 and MP4 playback and Wi-Fi.
The images show a tapered edge design similar to the leaked case designs, though it's not exact. This "iPhone 5" doesn't have the mute switch moved to the opposite side as seen on the case designs. It also retains the usual look of the home button rather than an elongated design.


The body of the device is only 7mm thick while the iPhone 4 comes in at 9.3mm. The device is indeed being called an "iPhone 5" in its sales material, which we tracked back to Chinese online store Taobao.
A similar sequence of events happened last year after the iPhone 4 was extensively leaked. Early manufacturers shipped iPhone 4 clones/counterfeits well before the official launch. Counterfeit of Apple's products and even Apple Stores have been a common problem. The knockoffs have become increasingly sophisticated in emulating iOS and could deceive unsavvy shoppers.
Apple is expected to release the actual iPhone 5 sometime in September. Case leaks have already begun in China. These design documents are good enough to create mock products as we saw with the iPad 2. This design isn't exactly like the specs but does seem somewhat inspired by them.