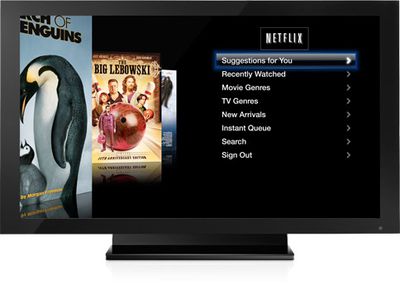 Some Apple TV users have experienced errors connecting to Netflix over the holiday weekend, Netflix confirmed to Wired's Gadget Lab. Netflix claims the issues have been resolved, noting "we had a technical issue with a few devices that's fixed now."
A number of readers posted in the MacRumors forums about the issues, receiving errors 111, 112 and 115 when attempting to watch a program on Netflix. The issue didn't seem to be caused by jailbreaking, or an older version of the Apple TV software and Netflix didn't give any hint as to the cause of the errors.
Users on other iOS devices, including the iPad and iPhone, were unaffected.