Apple's Suppliers Preparing for Fall Launch of iPhone 5 and iPad 3?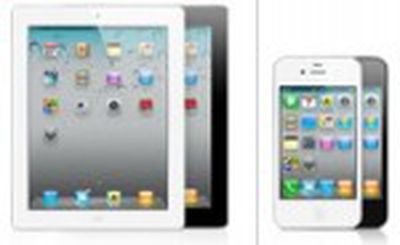 DigiTimes reports that upstream suppliers in Apple's manufacturing chain have been given orders to begin preparing for production of next-generation iPhone and iPad models, with a debut expected in the September-October timeframe.
Taiwan-based companies included in the supply chain for iPhone 5 and iPad 3 have begun to prepare materials for the production of the two devices, which are likely to make their debuts in September and to hit the market in October, according to industry sources. ... The sources pointed out that Apple only plans to launch one model of the new iPhone, while iPad 3 has just recently been added to the production schedule with both set to be produced in small volumes in August and the volume will start picking up in September and October.
While Apple has been widely rumored to be preparing to launch its next-generation iPhone within that timeframe, a new iPad has been a controversial topic. A number of sources have reported that Apple may introduce an updated iPad just months after the release of the iPad 2 as the company seeks to maintain its stranglehold on the tablet market in the face of rapidly-increasing competition, but those claims have been met with skepticism by others expecting Apple to roughly stick to its usual annual update cycle.
According to today's report, the new iPad will likely be thinner and lighter than the current iPad 2 and will support a display resolution of approximately 250 dpi, which would be double that of the iPad and iPad 2.