Apple Paying Music Labels Up to $150 Million for iCloud Streaming Rights?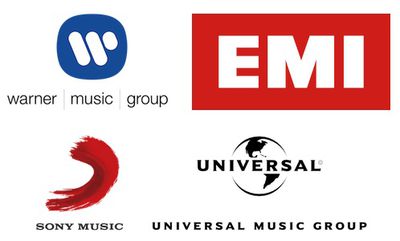 The New York Post reports that Apple is paying the four major music labels up to a total of $150 million for the rights to include their music in its iCloud music streaming service set to be introduced on Monday. The revelation comes just as Apple reportedly finalized a deal with Universal, the last of the four major labels to sign on to the deal.
Apple will fork over between $100 million and $150 million in advanced payments to the four major music labels in order to get its iCloud off the ground, three separate sources told The Post.

The Cupertino, Calif., tech giant has agreed to pay the labels between $25 million to $50 million each, as an incentive to get on board, depending on how many tracks consumers are storing.
The report also claims that Apple has finalized deals with the corresponding music publishers, officially opening the door for a launch. Previous reports had indicated that Apple was putting the final touches on agreements with the publishers.
Multiple news outlets have reported since yesterday that iCloud will debut as a free service, with Apple eventually looking to charge in the neighborhood of $25 per year for the service. Sources have also claimed that iCloud will be limited at first, supporting only content purchased from the iTunes Store, but that Apple is working to expand iCloud to support music obtained from other sources in the future.