Apple Delaying iMac Orders, Refresh Due Next Tuesday?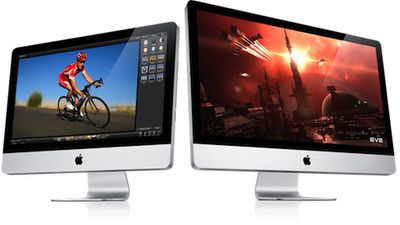 9 to 5 Mac reports
that Apple has begun delaying iMac orders, notifying customers that shipment of their orders is being pushed back to next week. The move comes ahead of an expected iMac refresh that may be set to occur on Tuesday of next week.
Due to an unexpected delay, we are unable to ship the following item(s) by the date that you were originally quoted:
Z0JP, IMAC 27/5750/SD
will now ship on or before
May 02, 2011
The report also notes that Mr. X, a source who has provided reliable information to a number of sites in the past, claims that new iMacs should be expected sometime the week of May 2nd.
Separately, we've heard that Apple is planning a change-out in the promotional materials of its retail stores for next week Tuesday, May 3rd. Such shifts are common when Apple rolls out updated models in one of its high-profile product lines as it seeks to capitalize on the publicity and interest. The company generally distributes updated "planograms" showing any changes in store layout, as well as new promotional signage and materials several days ahead of time.
Just over a month ago, CNET's Brian Tong reported that new iMacs were due by the end of April of the first week in May. A May 3rd release would obviously meet that timeline.