Sharp Developing Thinner p-Si LCDs for Sixth-Generation iPhone?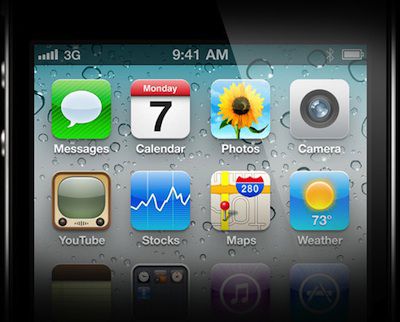 According to a
report
[
Google translation
] from Japanese newspaper
Nikkan Kogyo Shimbun
(
via AppleInsider
), Sharp has been tabbed as a manufacturer for next-generation poly-silicon (p-Si) display technology for the sixth-generation iPhone due in 2012. The technology, which permits electrical components to be integrated directly into the glass surface, is said to allow for thinner and lighter screens that consume less power than currently-used technologies.
Sharp will begin manufacturing of the displays in the spring of next year according to Japanese newspaper Nikkan. The company is said to have already begun preparing equipment at its Kameyama Plant No. 1, which is primarily used for building LCD TVs.
The article also contains an apology for last week's report claiming that Sharp had been cut out of the supply chain for future iPhones by a deal between Apple and Toshiba to push forward on a new plant for displays, a claim that Sharp had publicly refuted and for which the company had requested an apology and retraction. Consequently, today's report has led to speculation that Sharp may have intentionally leaked information about the new p-Si displays in order to counteract the earlier report about Toshiba.