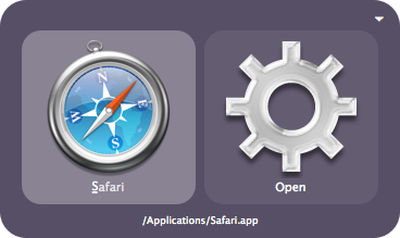 Quicksilver
, an open source launch utility for Mac OS that saw few substantial updates over the last several years, has seen a revival recently with a new version released late last week.
Quicksilver is a computer utility software program for Mac OS X, made by Blacktree Software and distributed freely. It is essentially a graphical shell for the Mac OS X operating system, allowing users to use the keyboard to rapidly perform tasks such as launching applications, manipulating files, or sending e-mail.
Version 1.0β59 for Mac OS 10.6 is now available and there are also older versions available for Mac 0S 10.3 through 10.5. Unlike Spotlight, the universal search feature built into Mac OS X since 10.4, Quicksilver focuses on a defined "catalog" of items like music, contacts, URLs, and emails and can search and launch these items more quickly.
Quicksilver became open source in 2007 when its creator at Blacktree, Nicholas Jitkoff, transitioned to focus on other projects. Its source code is currently available on Github.