Google Facing Difficulties Getting iTunes Competitor Off The Ground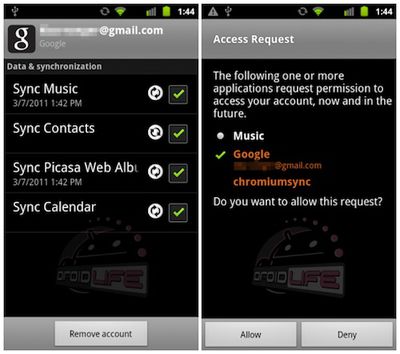 Image from Droid Life
All Things Digital reports
that Google is having difficulties as it works to develop its own iTunes competitor, describing the company's talks with major record labels as "going backwards". Google has been
working since last year
to roll out a music service that would also integrate with the company's Android platform in an attempt to rival the iTunes-iOS mobile media combination and move into cloud-based storage.
Google's negotiations with the big music labels are "broken," says a source familiar with the search giant's thinking: "There's definitely a problem with the Google music conversations." Another industry source says Google's top executives are reconsidering their music plans altogether. "They've gone backwards," I'm told.
Some label sources have suggested that Google is continuing to negotiate and that things are moving forward, but there appears to be growing discontentment at other labels due in part to Google potentially changing its demands at the last minute and label concerns over Amazon's new cloud-based storage service and music player launched late last month.
Apple of course is widely rumored to be working on a revamp of its MobileMe services that would allow users to store their media in the cloud and access it from any Internet-connected Apple device. The company has been said to be talking with record labels for many months now, working to get labels on board for the service that they have repeatedly said is not a permitted usage under current distribution contracts.