Apple Hires Microsoft's Data Center Manager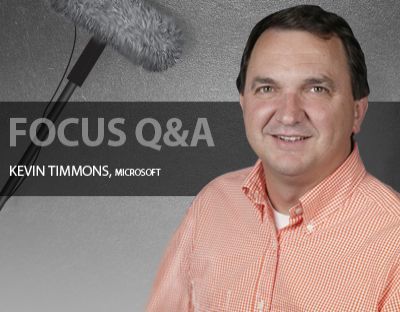 Image from DatacenterDynamics
GreenM3's Dave Ohara reports
(
via Data Center Knowledge
) that Apple has hired
Kevin Timmons
, formerly the general manager of Microsoft's data center group. Timmons had served in the role at Microsoft for less than two years after spending well over a decade in operations at GeoCities/Yahoo.
News that a bunch of us have been discussing is Apple hiring Kevin Timmons (GM of Microsoft's data center services group). Don't expect any press releases from Apple or Microsoft on this one. ... The position Kevin is going to fill is not known and is not the position vacated by the departed Olivier Sanche. Olivier's position has been filled by another data center operations executive.
Sanche, Apple's previous data center boss, passed away in November from a heart attack. And given that that position has already been filled internally, it appears that Timmons may be taking on other projects related to data center operations or even outside that scope.
All Things Digital offers a similar report indicating that Timmons may be taking on a role larger than traditional data center management, possibly including deployment of cloud-based services such as those rumored for a revamp of Apple's MobileMe subscription service.
Timmons left Microsoft this week and the company has confirmed his departure, though it declined to say why he left or where he was headed. But sources in position to know confirm hes hired on with Apple.
Details on Timmons's responsibilities there are slim, though I'm told his role may extend beyond his datacenter expertise. Which is interesting to hear in light of recent chatter about Apple's rumored cloud initiatives.
Apple of course is preparing to open (or has already opened) its massive new data center in North Carolina, a facility the company has said will be used to support iTunes and MobileMe. But rumors and speculation have gone well beyond Apple's current slate of data services to include "digital lockers" to allow users to store music, video, and photos in the cloud and even a video subscription service to take on Netflix.