Time Warner Cable Goes to Court for iPad App Content Rights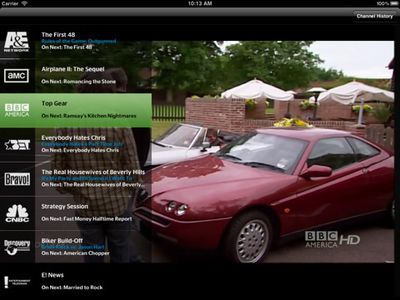 Engadget reports
that Time Warner Cable has taken Viacom to court to ask for declaratory judgement over the usage of cable content.
Time Warner Cable announced this afternoon it has filed a request in the United States District Court for the Southern District of New York for a declaratory judgement regarding Viacom's cable networks. Time Warner continues to maintain its carriage agreements give it the right to allow subscribers access on any screen in their home, not just the TV and is apparently ready to prove that in court -- or at least drive Viacom, Discovery, Fox and other complaining networks towards more favorable negotiations.
Viacom, of course, disagrees with that assessment and claims that existing content agreements don't cover the streaming of cable television to devices like the iPad.
The controversy began after Time Warner launched a free app for cable providers that allowed customers to stream cable television to their iPads. Time Warner, however, had to quickly pull several channels from the app due to complaints by several networks. Meanwhile, Cablevision followed up with their own app that offers 100% of their channels. Cablevision claims that this usage of content is fully permissible based on current content agreements. They claim that broadcasting onto additional screens within the home is permissible as the content is never streamed over the internet.