Cablevision One-Ups Time Warner Cable With New TV iPad App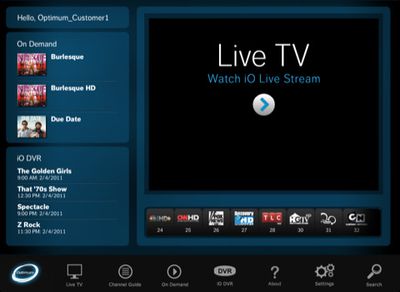 While Time Warner Cable has been
working
to add channels to its live TV app for the iPad in the face of opposition from several content providers including Viacom, Discovery, and Fox, Cablevision has
gone all in
with the release of its new
Optimum for iPad
application offering the cable company's subscribers full access to their television packages.
In addition to approximately 300 live channels and access to VOD [video on demand], the Optimum App for iPad integrates enhanced guide information that makes it easier than ever before for customers to find the content they already receive as part of their cable television subscription. Programming is fully searchable, including by genre, and the application includes the ability to schedule DVR recordings and manage previously-recorded content.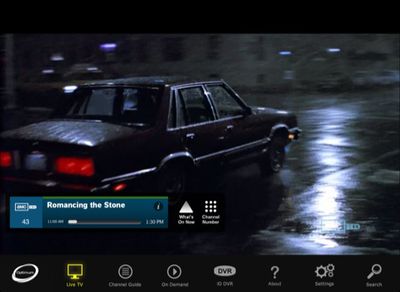 In its press release, Cablevision also takes content providers head-on with its argument that the functionality is permissible under current licensing agreements. Cablevision's key argument hinges on the fact that the content is not delivered over the Internet, and instead comes directly through the its digital cable network before being transmitted to the iPad via Optimum modem.
Cablevision uses its secure and proprietary Advanced Digital Cable television network to deliver cable programming to customers for viewing on the Optimum App for iPad, and content is not delivered over the Internet. The application turns the iPad into an additional television, enabling Cablevision customers to view the same live programming and VOD content already being delivered to other TVs in the home as part of the service they have paid for. Cablevision has the right to distribute programming over its cable system to iPads configured in this way under its existing distribution agreements with programming providers.
We have yet to hear any official response from content providers, so it will be interesting to see how they react to Cablevision's offerings.