Apple Expanding iPad 2 Retail Presence to Toys R' Us?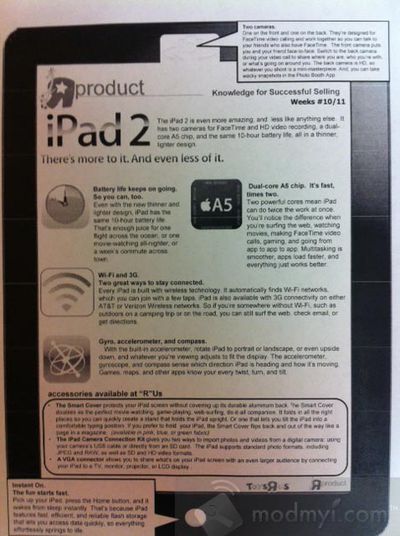 ModMyI claims
that Toys R' Us will begin selling the iPad 2 next month.
And there's photographic evidence to back up the claim. Obtained during an employee training session, the pic clearly illustrates the iPad 2 presented in some form of employee training and testing process - something that would naturally take place shortly before a new product launch.
The move would further expand Apple's retail presence for the iPad 2. The iPad is already being sold in 3rd party retailers Wal-Mart, Best Buy, and Target as well as Apple's own retail stores.
iPad 2 supplies seem to be improving with ship times having decreased to 2-3 weeks. But supply is still short in several parts of the country with reports of morning lines still forming at several Apple stores.