iOS 4.3.1 to Bring Minor Battery Life Improvements?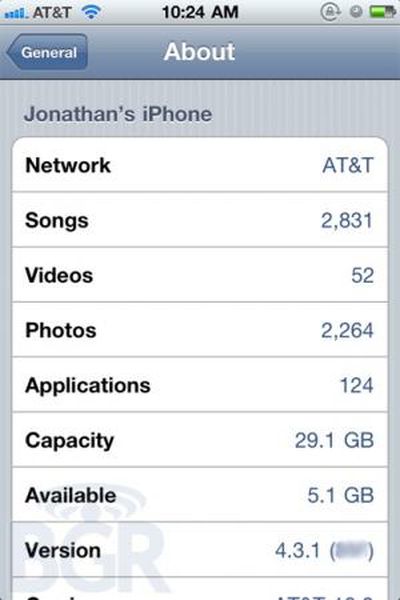 BGR
, which
reported
on Monday that users should expect bug fixes in the form of iOS 4.3.1 to be released in the next week or two, now
reports
that it has had a few days of hands-on time with the update, confirming that minor bug fixes to seem to be the primary purpose.
But the report also hints that users may be able to sneak a bit more battery life out of their devices with the new update, potentially addressing widespread battery life issues noted under iOS 4.3.
We reported the changes from iOS 4.3 a few days back, and it really does look as if iOS 4.3.1 will simply fix bugs, hence the version numbering. Battery life seems a tad bit better, though that's not scientific at all.
While evidence for improved battery life seems thin at this point in the absence of explicit testing by BGR or others with access to iOS 4.3.1, many users are no doubt hoping that such changes are indeed included.
Despite much testing documented in the thread in our forums, users have been unable to pin down exactly what might be causing decreased battery life. Some have suggested that the Ping functionality from iTunes is at least partially responsible, but others have claimed that turning off the feature leads to battery life improvement that is only marginal at best.