iOS 4.3.1 Due Within Two Weeks?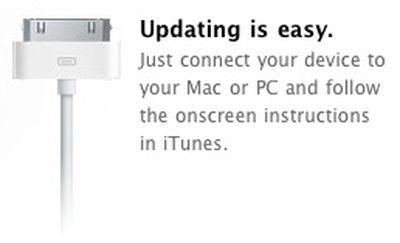 BGR reports
that Apple is set to release iOS 4.3.1 within the next "one to two weeks", bringing several bug fixes for latest version of Apple's operating system for mobile devices.
Here are the changes from iOS 4.3:
- Baseband updates for the 3GS and iPad (original)
- Fixed memory hang that results in memory corruption when reading large files from USIM filesystem
- Fixed problem with NTLM authentication in apps and on websites
- Fixed issue with the Springboard and 3rd party apps not recgonizing the gyroscope on the iPad 2
- Fixed iPad 2 jailbreak vulneratbility [sic]
There is no word from the report's source on whether iOS 4.3.1 will also come to the CDMA iPhone, which has remained on iOS 4.2.6.
BGR has generally offered accurate information about iOS releases in recent months, although the site was off by a day in its claims of an early iOS 4.3 release.