Apple's $0.99 FaceTime Charge Due to Accounting Requirements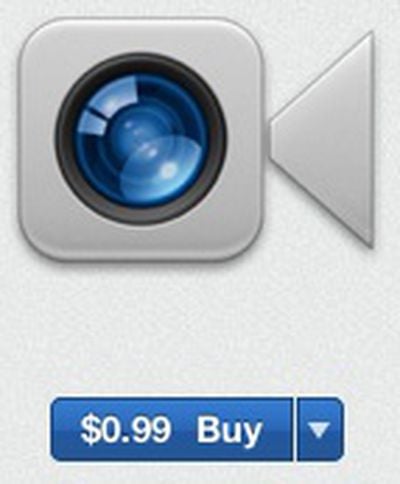 When Apple released FaceTime 1.0 into the Mac App Store earlier today with a $0.99 price tag, many users were up in arms over the charge for what had been a free application during its beta phase.
As we suspected and has now been confirmed by Macworld's Dan Moren, the charge is due to an accounting requirement that has affected similar updates in the past.
Apple told me that the FaceTime $1 charge for existing Mac users is regulatory related (remember the $2 802.11n patch circa 2007?).
Moren's reference is to the software download that unlocked 802.11n capabilities that were included in certain Macs but not activated at the time of sale.
While it is not clear exactly what types of updates trigger such accounting requirements, Apple has in the past generally stated that adding significant functionality that had not been advertised as included at the time of purchase can require such minimal user payments. While Macs have long included iChat video capabilities similar in many respects to FaceTime, Apple and its accounting advisors clearly believe that a public release of FaceTime software for existing Macs represents a substantial new feature addition for which the company is required to either charge a small fee or restate its past earnings to retroactively delay recognition of a tiny slice of revenue from each past machine sale.
The new FaceTime application is included free of charge on the MacBook Pros released today, as it is an advertised feature on the new hardware, and the application will certainly continue to be free on future versions of Mac hardware.