Apple Launches $0.99 Mac FaceTime App on Mac App Store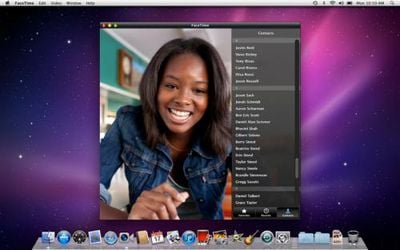 Apple has launched the
FaceTime for Mac App
on the Mac App Store for $0.99:
FaceTime for Mac makes it easy to talk, smile and laugh with friends and family on their iPhone 4, iPod touch or Mac. Getting started is quick and easy -- simply enter your Apple ID and you're ready to go. Whether you're talking to someone on an iPhone or on another Mac, video calls with FaceTime look great. There's no better way to stay in touch with all your favorite faces.
The app was in public beta before this, but with the imminent launch of the new MacBook Pros, Apple has launched version 1.0. New MacBook Pro owners will get FaceTime pre-installed. This download appears to be for existing Mac customers.