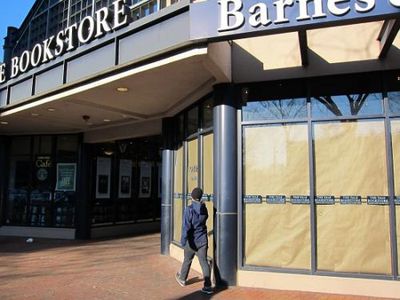 Photo from
New Haven Independent
New Haven Independent
and
Yale Daily News
are reporting that Apple may be opening an Apple retail store in New Haven. The prospective space is shared by Yale's Bookstore which has recently downsized.
Yale and New Havens efforts to lure the electronics giant to the city started in 2008, when they co-hosted an Apple-themed party as an open invitation to the company. Yale Bookstore managers have strongly suggested that Apple will open shop in the vacant space, according to two employees who asked to remain anonymous because they are not authorized to speak to the press.
Apple is said to be only one of the possible tenants and no lease has been signed, but Apple representatives have been spotted touring the location just this past month.