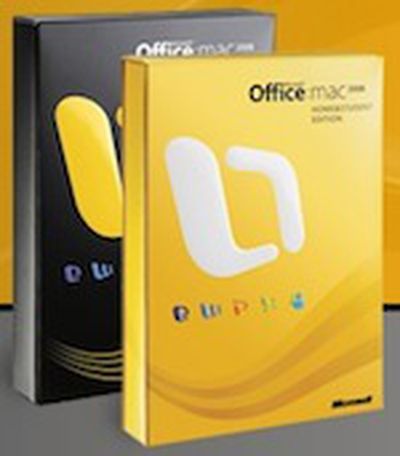 Microsoft today released Microsoft Office 2008 for Mac 12.2.8 Update (332.8 MB), bringing fixes for Entourage crashing issues and security vulnerabilities.
This update improves stability. In addition, it includes fixes for vulnerabilities that an attacker can use to overwrite the contents of your computer's memory with malicious code.
Specifically, the following Entourage crashing issue is addressed:
This update fixes an issue that occasionally causes Entourage to exit unexpectedly in the following situations:
- When you open email messages that have inline attachments.
- When you send an email message.
- When you click meeting invitations.
On the security front, the update appears to address vulnerabilities that were fixed for Office 2011 users last month, at which time Microsoft had promised that fixes for Office 2008 and 2004 were in testing and would be released at a later date. Microsoft still does not appear, however, to have released an update for Office 2004.
Open XML File Format Converter for Mac 1.1.8 (45.1 MB) and Microsoft Entourage 2008 for Mac, Web Services Edition (64.3 MB) have also been released to support the updated Office 2008 version.