Adobe Testing MacBook Air-Optimized Version of Flash Player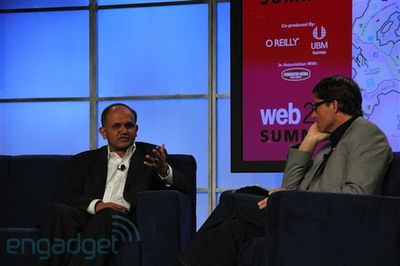 The ongoing spat between Apple and Adobe over Flash technology took another
interesting turn
over the past month as the new MacBook Air became Apple's first Mac to ship without Flash Player pre-installed. A review from
Ars Technica
noted that the battery life of the small notebook took a significant hit when browsing the Web with Flash Player installed, leading Adobe Chief Technology Officer Kevin Lynch to observe that it takes more power to display Flash content than it does to not display it, and claim that HTML5 content of a similar nature to that presented in Flash would use just as much or more power.
According to Engadget, Adobe CEO Shantanu Narayen yesterday noted that the key to conserving battery life lies in hardware acceleration, and reported that the company currently has a version of Flash Player optimized for the new MacBook Air in testing.
He said it's really all about optimizing for silicon: "When we have access to hardware acceleration, we've proven that Flash has equal or better performance on every platform." You wouldn't be blamed for thinking that sentence a cop-out, but that's actually not the case -- the chief executive says they've presently got a Macbook Air in the labs and have an optimized beta of Flash for the device presently in testing.
Apple revised its policies earlier this year to allow for hardware-accelerated decoding of H.264 video by third-party developers on select graphics cards, including the NVIDIA GeForce 320M that is included in the new MacBook Air. Following a period of beta testing, Adobe released an updated version of Flash Player 10.1 in mid-August to officially bring hardware acceleration to a number of Mac models.