Adobe CTO on Flash's Effect on Battery Life, Apple's Negative Campaigning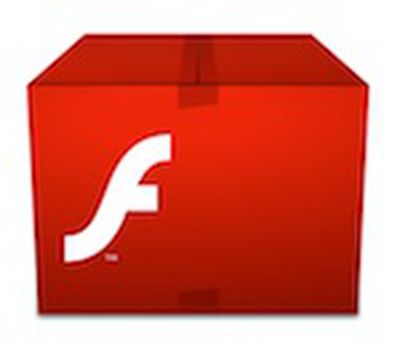 In its review of the new 11-inch MacBook Air published last week, Ars Technica noted that the battery life of the machine takes a substantial hit when browsing sites with Adobe's Flash Player enabled, pointing to the prevalence of CPU-heavy Flash ads in use on the Internet.
Having Flash installed can cut battery runtime considerably - as much as 33 percent in our testing. With a handful of websites loaded in Safari, Flash-based ads kept the CPU running far more than seemed necessary, and the best time I recorded with Flash installed was just 4 hours. After deleting Flash, however, the MacBook Air ran for 6:02 - with the exact same set of websites reloaded in Safari, and with static ads replacing the CPU-sucking Flash versions.
The difference has gained much attention due to the MacBook Air's limited battery capacity, the ongoing dispute between Apple and Adobe over Flash, and Apple's decision to ship the new MacBook Air without Flash Player pre-installed, a change coming to all of the company's Mac products.
Fast Company spoke with Adobe Chief Technology Office Kevin Lynch about the MacBook Air news and the broader dispute over Flash, and Lynch argued that it makes perfect sense that displaying Flash content would utilize more battery power than not displaying it. Lynch also claimed that displaying the same content in Apple-supported HTML5 technology would use as much or more battery power than in Flash.
"It's a false argument to make, of the power usage," Lynch explains. "When you're displaying content, any technology will use more power to display, versus not displaying content. If you used HTML5, for example, to display advertisements, that would use as much or more processing power than what Flash uses."
Lynch said several studies have already confirmed Flash's higher battery life, and also argued that HTML5 had far less reliable playback.
Lynch went on to focus on the "negative campaigning" against Adobe's Flash technology, taking aim at Apple for "inciting" the movement, calling Apple's choice to cut off access to Flash content for its iOS users "hurtful" to Adobe and Flash developers and "counter to [Adobe's] values".
"I just think there's this negative campaigning going on, and, for whatever reason, Apple is really choosing to incite it, and condone it," Lynch says. "I think that's unfortunate. We don't think it's good for the web to have aspects closed off--a blockade of certain types of expression. There's a decade of content out there that you just can't view on Apple's device, and I think that's not only hurtful to Adobe, but hurtful to everyone that created that content."
For its part, Adobe is looking at how to accommodate the growing presence of HTML5 content on the Internet, recently offering a demo of a tool that would allow developers to easily port much of their Flash content to HTML5.