Apple in Early-Stage Negotiations to Acquire Spotify? [Updated]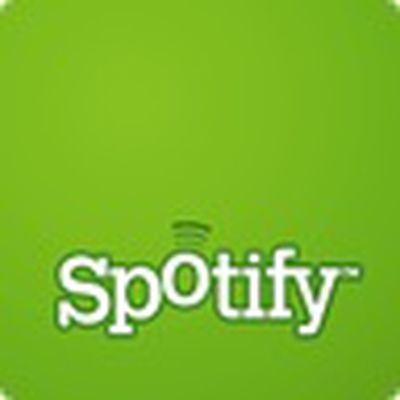 TechCrunch reports that Apple and Swedish music streaming service Spotify have been engaging in very early-stage discussions about a possible acquisition by Apple. Discussions have apparently yet to progress beyond the feeling-out stage, however, with no firm offers on the table at this time.
"Apple, Inc. (AAPL) in negotiations to acquire Spotify," read the tip that came in yesterday via email from an anonymous source. Most tips are just outright false, but we dug into this one a little bit.
Here's what we heard - Apple and Spotify are in on again, off again discussions about an acquisition, but at best it's very early in the process. No firm price has been offered, no term sheet tabled. Still, it's interesting that the two are talking.
As recently as earlier this month, Apple had been rumored to be trying to torpedo Spotify's much-delayed U.S. launch by working to convince record labels that Spotify's business model would be a losing proposition for all involved in the digital music industry. The report was quickly followed by renewed claims of Apple developing its own music subscription service.
Today's report also interestingly notes that Spotify and Google nearly agreed on a $1 billion acquisition deal, but that agreement fell apart over Spotify's demands for an $800 million "walk away fee" that would be paid by Google if the deal fell through after signing and Google's demands that all of Spotify's existing deals with record labels be carried over to the Google-owned Spotify, a provision that was not present in Spotify's deals with the labels.
Spotify would not be the first company to be an acquisition target for both Apple and Google. Apple had reportedly considered purchasing mobile advertising firm AdMob late last year before Google swept in with its own offer. Apple quickly responded by snatching music streaming firm Lala Media away from Google before picking up Quattro Wireless as its second-choice ad firm that it converted to support the company's new iAd platform.
Apple's growing war chest of over $50 billion has been the source of increasing speculation regarding potential acquisitions, with Apple CEO Steve Jobs noting during the company's earnings conference call last week that Apple believes one or more strategic opportunities will present themselves, and the company will be well-positioned financially to take advantage of those opportunities.
Update: According to CNET, Spotify has denied that any such discussions with Apple have taken place.
Spotify's spokesman Jim Butcher said acquisitions discussions with Apple have never taken place.
"We wouldn't normally comment on this kind of speculation, but we wanted to make it clear that we have absolutely no intention of selling Spotify," he said.