Apple Accelerates Mac OS X 10.6.5 Developer Seeds With Build 10H562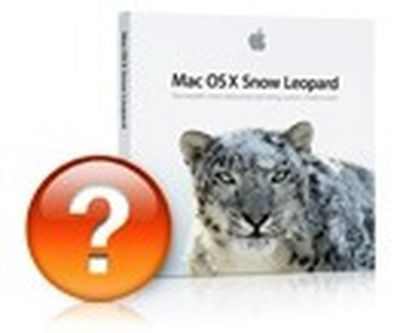 As noted by 9 to 5 Mac, Apple yesterday seeded a new version of Mac OS X 10.6.5, termed Build 10H562, to developers. The new version comes only one week after the release of Build 10H555, but even so marks a rapid increment of seven build numbers.
According to reports, the latest build of Mac OS X 10.6.5 continues to cite no documented known issues and once again asks developers to focus their testing on 3D Graphics, Printing, QuickTime, Time Machine, and USB Devices.
Apple initially seeded Mac OS X 10.6.5 builds at approximately one-week intervals beginning in mid-August, but switched to two-week intervals in early September and used that schedule for the previous three seeds. The switch to back to a one-week interval suggests that Apple may be putting the final touches on the release in advance of a public release to support iOS 4.2 when that update launches next month.