New Apple TV Offers 8 GB of Internal Storage, 256 MB RAM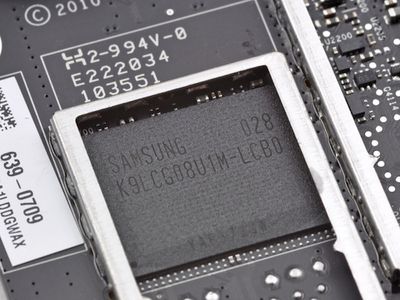 The teardown experts at
iFixit
have gotten their hands on the new Apple TV and have already begun
opening the device up
to have a look at what's inside. Regarding the most crucial piece of information, iFixit has already discovered that the device carries 8 GB of onboard NAND flash storage, an important piece of data that Apple has chosen not to speak about publicly, as the device's focus is on streaming rather than storing content. The new Apple TV also offers 256 MB of RAM, the same as the iPad and iPod touch but less than the iPhone 4's 512 MB.
The Apple TV's onboard storage is notable in part for those who are seeking to bring new functionality to the iOS-based device through the jailbreaking process. And with Steve Jobs having noted that Apple could launch an App Store for the Apple TV when the time is right, limited onboard storage will obviously play a role in determining what types of applications could make their way to the device.
Update: Some other interesting items of note from the teardown:
- The new Apple TV's core internals seem to bear the most similarity to the iPad, including the same A4 system-on-chip package and Broadcom Wi-Fi chip.
- There is an empty spot next to the 8 GB NAND flash chip, possibly designed to accommodate a second chip had Apple decided to offer significantly more storage.
- The power supply rating comes in at a minuscule 5.95 watts.