Target Officially Confirms iPad Launch for October 3rd [Updated]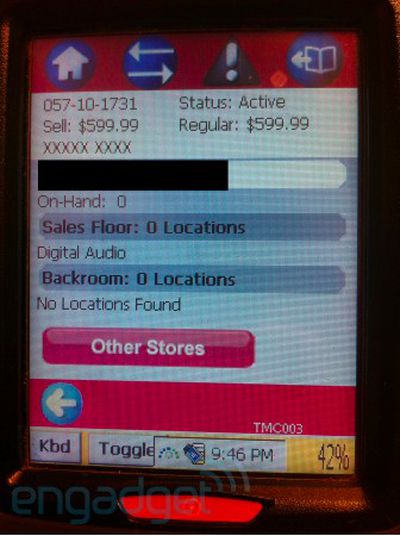 Screenshot from Target's inventory system
The Associated Press reports
that Target has officially confirmed that it will begin offering availability of the iPad on October 3rd.
The nation's second-largest discount chain says it will start selling touchscreen tablet computer Oct. 3. The iPad will be covered under the retailer's 5 percent discount for store credit-card holders, which rolls out Oct. 17. Target hopes the combination of the hit device and the discount will bring in shoppers during the holidays.
Target will be the largest retail chain to carry the iPad.
The article's author seems to be confused, however, about Apple's lineup for the iPad, claiming that Target will offer four models: the three capacities of Wi-Fi-only iPad and "the Wi-Fi + 3G model". Apple of course offers the 3G-capable iPad in the same three capacities as the Wi-Fi-only models.
Screenshots from Target's inventory system that surfaced earlier this month indicate that all six iPad models will be available.
Update: Multiple media sources are similarly reporting that Target will offer four models of the iPad, and thus it appears that Target may in fact only be offering a single 3G-capable model of unknown capacity.
Update 2: The Associated Press has now corrected its article to indicate that Target will offer all six iPad models.