More TV Executives Weigh In on 99-Cent TV Show Rentals: Viacom Out, CBS on the Fence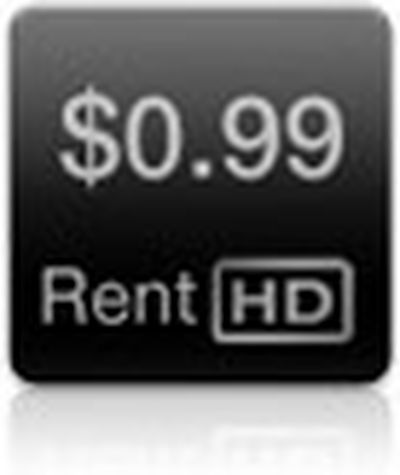 The Wall Street Journal reports (subscription required) on additional comments about Apple's 99-cent TV show rental program made by executives at this week's Goldman Sachs conference. Over the past week, executives from Time Warner and NBC have weighed in with their opinions that the pricing model is not right for them, and executives from Viacom and CBS have now offered public statements regarding their companies' positions.
According to the report, Viacom CEO Philippe Dauman similarly cited the rental pricing as the primary issue, noting that it "doesn't work" for the media company that owns such cable channels as Comedy Central and Nickelodeon.
"The 99-cent rental is not a good price point," said Viacom Inc. Chief Executive Philippe Dauman at the conference, which was hosted by Goldman Sachs. "It doesn't work for us."
Mr. Dauman noted that Viacom, which owns cable networks like Comedy Central and Nickelodeon, invests heavily to produce its content and plans to increase that investment.
"We value our content a lot," he said. "We don't think Apple has it quite right yet."
Les Moonves, CEO of CBS, offered a glimmer of hope, however, that his company might be open to participating in the program down the road, indicating that he is taking a wait-and-see attitude.
"What we said to them - and the Apple guys are terrific and obviously the application is terrific - is let us see what happens," Mr. Moonves said. "There are two networks in and two networks not in. Let's see what happens and maybe we'll talk again in January, maybe we'll talk again next year."
For the time being, ABC and Fox remain the only two participants in the rental program being promoted alongside the new Apple TV set to launch in the very near future. Both companies have aligned themselves closely with Apple, as Apple CEO Steve Jobs is the largest individual shareholder of ABC parent Disney while Fox and its parent News Corp have been said to be aggressively courting Apple in attempting to gain a foothold on the rapidly-expanding digital content and tablet markets.