New iPod Touch Adds Vibration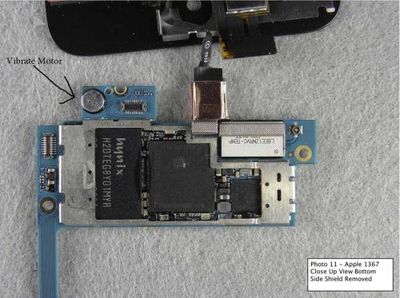 Originally discovered on
iPod Touch Fans
(and also on
9to5
), it appears that the new 4th generation iPod Touch actually contains a motor that allows it to vibrate. The motor is shown in the
FCC tear down photos
of the device.
Apple notes the vibration alert in their iPod Touch Accessibility page:
If somebody wants to start a video call with you, youll receive an invitation -- along with a vibrating alert -- on your iPod touch asking you to join. Simply tap Accept, and the video call begins.
Vibration has been an iPhone-only feature since the original launch in 2007. The vibration has been used for silent alerts as well as a form of force-feedback in many iPhone games.