Apple's Updated iPod Nano to Lose Click Wheel?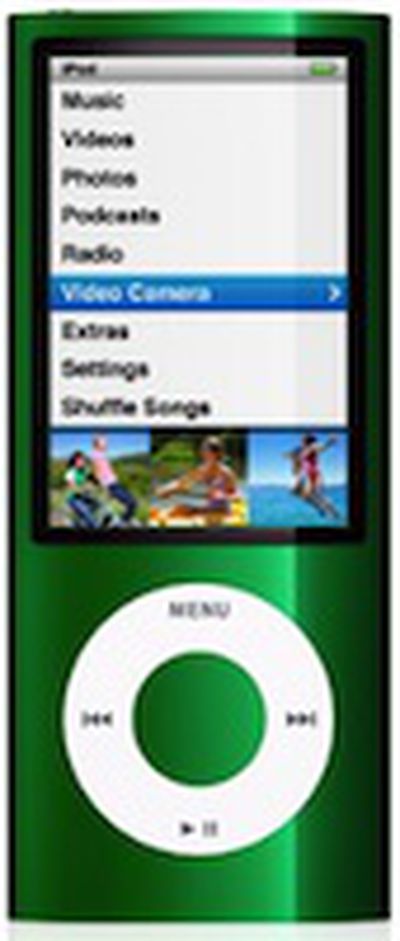 iPodNN reports on a new research note from Kaufman Bros. analyst Shaw Wu claiming that Apple may be preparing a significant redesign for its iPod nano that could see the device shrink in size and lose its physical click wheel. While Wu hedges his bets about whether the new design will actually be released, if true it would presumably be introduced at Apple's media event scheduled for next Wednesday.
Apple has allegedly been procuring components for a smaller Nano, which would also take the radical step of eliminating the clickwheel. "We [Kaufman] frankly are not sure if this model will see the light of day," Wu comments. "But this would be a big departure from the design it has had since 2005 when it replaced the iPod mini. From our take, a radical refresh may make sense to jumpstart what was once its top-selling iPod."
Wu apparently has not offered claims on what would replace the click wheel for navigation purposes on the revamped device. An Apple-branded square display measuring 1.7 inches on the diagonal did surface early last month, although that size and aspect ratio would mark a significant departure from the current iPod nano display.
The report also claims that Apple is likely to follow last year's trend of maintaining a previous-generation iPod touch at the entry-level point of that line, while higher-end redesigned iPod touches will gain the expected high-resolution Retina display and FaceTime-capable camera.
Finally, Wu does not expect a revamped Apple TV to make its debut at the media event, citing the early date for the event and the clear focus on music suggested by the guitar image used on the invitation.
All of these claims should be taken with a grain of salt, however, as Wu has a very poor track record for predictions. In recent months, he has incorrectly predicted Mac Pro and MacBook Air updates and an iTunes.com launch at WWDC in June, as well as a delay in the iPad's launch until June.