China Unicom to Sell iPhone 4 and iPad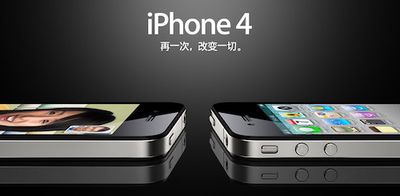 As noted by
AppleInsider
,
Caixin Online
reports
that China Unicom will launch the iPhone 4 in September and has secured the rights to sell the iPad in China. The iPhone 4 will be made available in early September while no release date has been specified for the iPad.
It was reported last month that a China Unicom executive had flown to the United States to meet with Apple executives to finalize a distribution deal for the iPad and iPhone 4.
The Wall Street Journal recently reported that China Unicom would begin selling iPhone 3GS models with Wi-Fi enabled just earlier this month, after months of selling the device without Wi-Fi enabled in order to adhere to government regulations.