iAd Rollout Slowed by Apple's Control of Ad Creation Process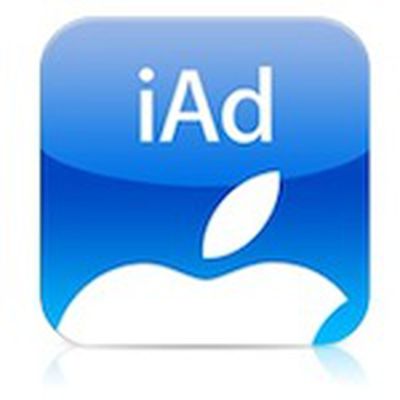 Just a few days ago, we noted that early advertisers and developers participating in Apple's iAd program have generally been pleased with the results so far, with advertisers finding high levels of user engagement and increased brand awareness and developers seeing solid financial returns.
The Wall Street Journal reports, however, that not everything is running so smoothly. In particular, Apple's "tight control" over the entire process, including creation of the actual ads, has slowed the launch of offerings from a number of the program's publicized launch partners.
Of the 17 launch partners Apple named for iAd, only Unilever PLC and Nissan Co. had iAd campaigns for much of July. Of the remaining 17, Citigroup Inc., Walt Disney Co. and J.C. Penney Co. - which tied its campaign to the back-to-school-season - have since launched iAd campaigns and other companies are planning iAd efforts.
Part of the reason some marketers are experiencing delays in getting their iAds to market is that Apple has kept tight control on the creative aspects of ad-making, something advertisers aren't used to, according to several ad executives involved with creating iAds.
According to the report, the ad creation process is taking up to 8-10 weeks, with Apple spending up to two weeks longer than originally expected to build the actual ads, leading to the delays.
People familiar with the matter said Apple underestimated how tough the new business would be and is still learning the best tactics for dealing with ad agencies. At the same time, ad agencies are struggling to keep pace with new ad technologies.
With Apple handling the production of the ad unit, agencies don't necessarily know what it is capable of or how to use the technology, one ad executive said. The iAd is designed in HTML5 technology, and Apple has yet to distribute a "developer kit" to agencies so they can understand how it works.
In order to fill the void in the iAd program created by the delayed launches of the big-name advertisers, Apple has rolled out an "iAd for Developers" program that allows App Store developers to advertise their applications within other apps and provides users with the ability to download the advertised apps directly from the iAd without leaving the application that is running. Today's report claims that Apple is charging developers 25 cents every time a user taps on a banner ad for their application, a significant discount from the $2-per-tap rate charged to deep-pocketed advertisers for their more interactive ads.
While the iAd roll-out seems to have had mixed results so far with limited participation but strong results from those who have managed to make their ads available, Apple is no doubt still in the early stages of learning how to become a mobile advertising company. But with Citibank, Disney, and J.C. Penney beginning to roll out their initial ads for the program, we may soon begin to see more variety in ads and additional companies making entries into the program.