Apple Antenna Engineer and Carrier Partner Expressed Early Concern Over iPhone 4 Design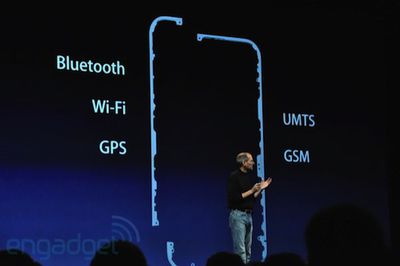 Bloomberg reports
that Apple senior engineer and antenna expert
Ruben Caballero
expressed his concerns to CEO Steve Jobs early in the iPhone 4's design process over the device's antenna design.
Apple Inc.'s senior antenna expert voiced concern to Chief Executive Officer Steve Jobs in the early design phase of the iPhone 4 that the antenna design could lead to dropped calls, a person familiar with the matter said.
Last year, Ruben Caballero, a senior engineer and antenna expert, informed Apple's management the device's design may cause reception problems, said the person, who is not authorized to speak on Apple's behalf and asked not to be identified.
The report also cites claims from a second source that one of Apple's carrier partners also raised concerns about the design ahead of the device's launch late last month, although presumably those concerns came much closer to the product's launch than Caballero's.
Apple declined to comment on the report, and Caballero did not respond to multiple attempts to contact him for the story.
Apple is set to hold a press conference at 10:00 AM Pacific Time tomorrow on the topic of the iPhone 4, and the company is widely expected to talk about the device's signal issues at the event.