5.6-Inch and 7-Inch OLED iPad Models Coming in Q4 2010?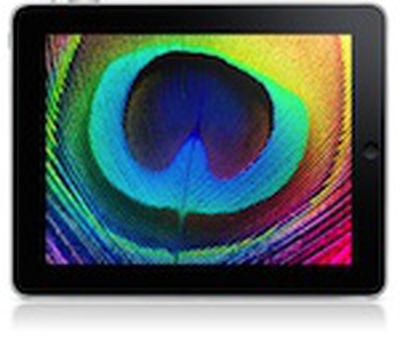 DigiTimes today reports on rumors that Apple is looking to launch its second-generation iPad as soon as the fourth quarter of this year, adding OLED-based 5.6-inch and 7-inch models to its existing 9.7-inch LED display model.
The sources noted that Apple has recently placed new iPad orders to Taiwan-based component makers for the fourth quarter of 2010 and the first quarter of 2011 with 9.7-inch, 5.6-inch and 7-inch models all included.
The 9.7-inch model will see some minor changes, while Apple will add Chimei Innolux (CMI) as one of its panel suppliers.
The new 5.6- and 7-inch iPads will mainly target the e-book reader market, separating them from the 9.7-inch model, which mainly targets multimedia entertainment, the sources stated.
The report also suggests that Taiwanese manufacturer Compal will be producing the new iPads, a surprise given earlier expectations that Pegatron would be the manufacturer brought on board to supplement Apple's existing production for iOS devices through Foxconn.
DigiTimes' own research analyst , Mingchi Kuo, casts some doubt on the rumors, however, claiming that Samsung, the world's dominant OLED manufacturer, can't even keep up with demand from its own product lines, and even with new investments in production there appears to be no way the company could ramp up production to the levels needed by Apple within the timeframe indicated.
Kuo also claims that Compal would be unlikely to be interested in producing the new iPad models given the scant profit margins available on the device in relation to its current profitable work assembling netbooks.
While claims of OLED displays for a number of Apple products have been around for many years without coming to fruition, DigiTimes in April specifically floated the idea of an OLED display for the second-generation iPad, but noted that pricing and production volume issues were likely to preclude the possibility. DigiTimes has also reported in April that Apple was looking to launch a smaller iPad in the 5- to 7-inch range as soon as the first quarter of next year.