Apple Ramps July iPad Production to Over 2 Million Units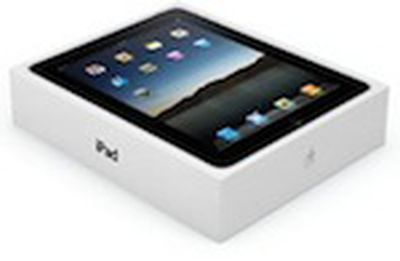 According to a new report from DigiTimes, Apple has pushed orders with its suppliers for iPad production well beyond two million units for the month of July, marking a continued increase in supplies as the company seeks to keep up with demand in existing markets as well as expand into new countries.
Apple is estimated to have outsourced 2.3-2.35 million iPads to Taiwan players in July with 58-60% for the Wi-Fi and 3G hybrid model despite Wi-Fi only models having stronger sales in the first half of 2010, Kuo noted.
It was less than a month ago that DigiTimes estimated iPad production at having ramped to 1.2 million per month, with plans to move to 2.5 million per month by the end of year. If DigiTimes' latest report is correct, Apple appears to already be approaching its planned monthly production capacity nearly six months early.
After limiting initial availability to the United States, Apple launched the iPad in an additional nine countries in late May. The company's next round of international launches, set for later this month, includes Austria, Belgium, Hong Kong, Ireland, Luxembourg, Mexico, Netherlands, New Zealand and Singapore.