iPad Launches Internationally to Long Lines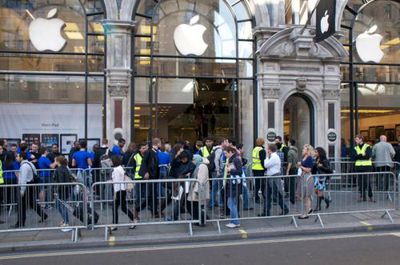 Apple's Regent Street Store / Photo by
Rob Smith
Apple's iPad officially launched internationally overnight in 9 countries. Long lines were reported in many locations with photographs posted from
Paris
,
Sydney
,
Italy
and a video from
Japan
. According to
Reuters
, Apple's flagship store in Tokyo's Ginza had a line of over 1200 people waiting to buy an iPad.
"I wanted to touch it as soon as possible. I felt real excitement when it was finally in my hands," said Takechiyo Yamanaka, 19, who camped out in front of the Ginza store from Wednesday evening to be the first in line.
The iPad's international launch was delayed due to high demand in the U.S.