Walmart Receives iPhone 4s, Apple Confirms Early iPhone 4 Deliveries on June 23rd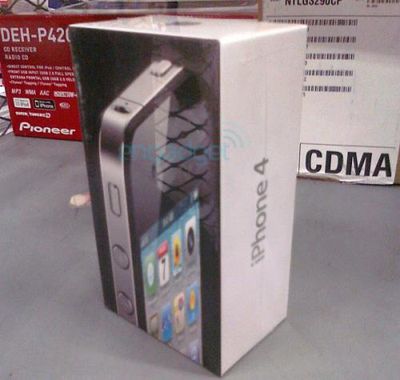 Engadget
posts a photo of the iPhone 4 retail packaging that has been delivered to Walmart. Despite the early arrival, Apple is restricting retailers from selling the device before the official launch day: June 24th.
However, Apple has been emailing out those who have pre-ordered the device and confirmed that many will receive their iPhone 4s on June 23rd -- a day before the official launch day. We're not sure why. It's uncharacteristic of Apple to deliver ahead of their scheduled launch day. Here is a copy of the email sent:
Dear Apple Store Customer,
You recently received a Shipment Notification email from Apple advising you that your iPhone has shipped.
This email is to confirm that your delivery will occur on June 23rd. Although Apple and FedEx tracking information may currently indicate a later date, you can check the FedEx website the morning of the June 23rd to track your package to your doorstep.
In the event that you will not be available to accept delivery on June 23rd, it may be more convenient to use our pre-sign delivery option by visiting our Order Status website at http://www.apple.com/orderstatus.
Sincerely,
A day early delivery of the a larger number of the 600,000 pre-orders could help mitigate the traffic burden on Apple's and AT&T's activation services.