International iBookstore Offerings to Be Limited to Free Project Gutenberg Titles at Launch? [Updated]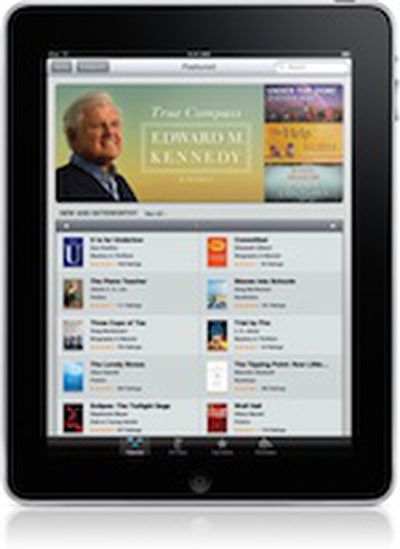 Last week, we noted that Apple's iBookstore had begun to live ahead of the iPad's launch in nine new countries scheduled for tomorrow. At the time, the stores contained only free content from Project Gutenberg, a limitation that remains in place today just hours before the iPad officially launches in the new markets.
A new report from The Bookseller indicates that the free Project Gutenberg content that initially populated the store may in fact be all international customers have to choose from at launch, with "not one" publisher having confirmed that a deal with Apple to distribute its content is in place.
Apple's iPad is unlikely to have more than a limited selection of e-books for its launch tomorrow (28th May), with not one publisher confirming it had a deal in place just hours before the device hits the shelves.
Although it has been widely rumoured Hachette UK and Penguin were close to finalising deals, no one from either company has confirmed or denied whether that is the case.
According to the report, publishers have been blaming a shortage of Apple staff for at least part of the holdup, with one source indicating that Apple has dedicated only two representatives to negotiating deals throughout Europe. In addition, concerns over Apple's "agency model" are for book pricing also contributing to publishers' reluctance to sign on to the iBookstore.
Update: One user in the UK has reported that a handful of paid titles from publisher HarperCollins have now gone live in that country's iBookstore.